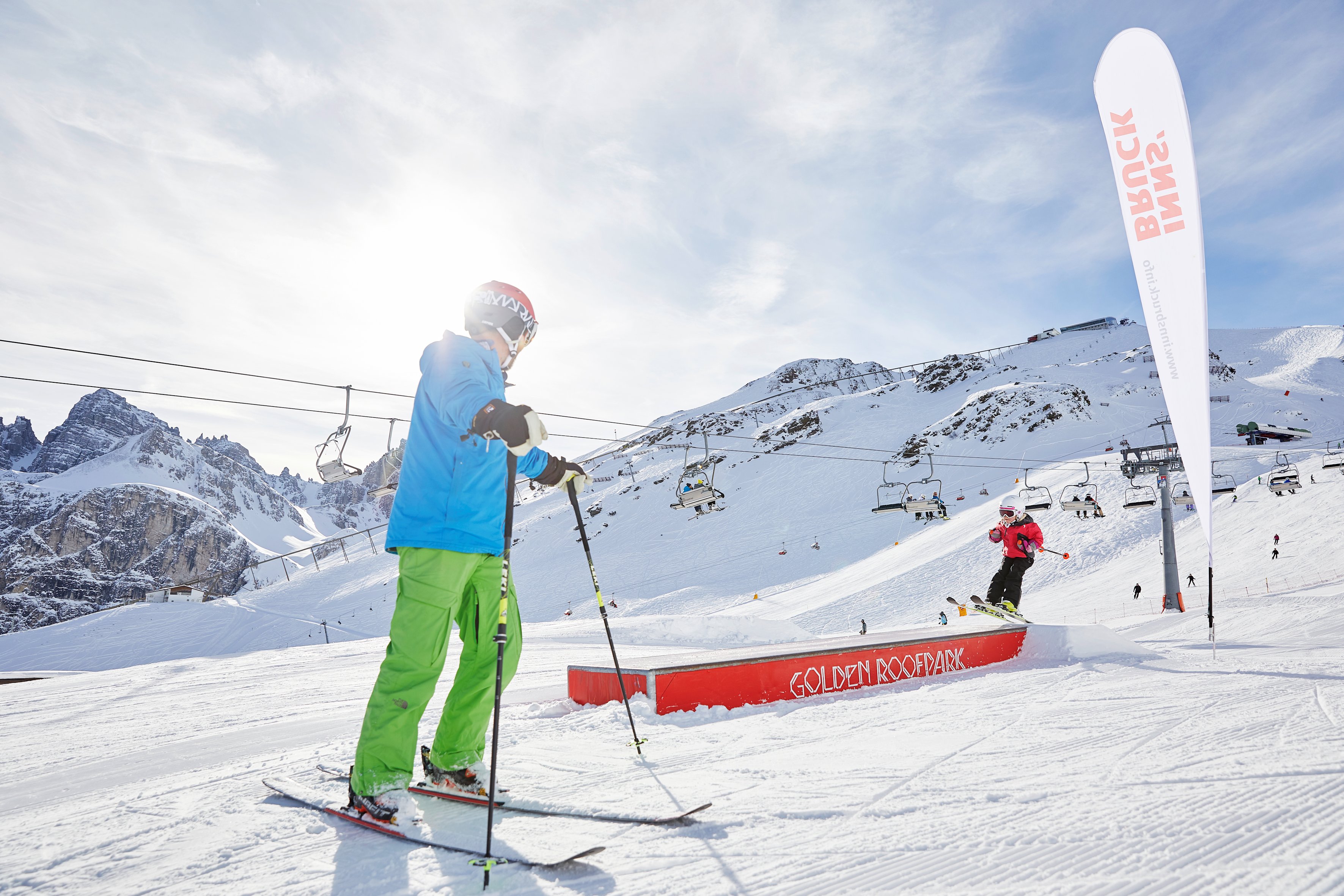 Axamer Lizum Ski School
Private lessons and group courses for skiers and snowboarders
Skischule Olympic - Axamer Lizum
Look forward to an unforgettable skiing experience with our TOP trained ski instructors! Whether beginner or advanced, skier or snowboarder – our instructors are well prepared to support you and bring your skills to a new level.
Professionals are also welcome! In the lessons you will discover new techniques and tricks that will bring you more fun and safety in the snow.
Whether you are a child or an adult, our TOP snow sports instructors will tailor their group and private lessons to suit you. With us, you are the centre of attention and we want to make sure that you get the most out of your winter holiday.
Prices Skischule Olympic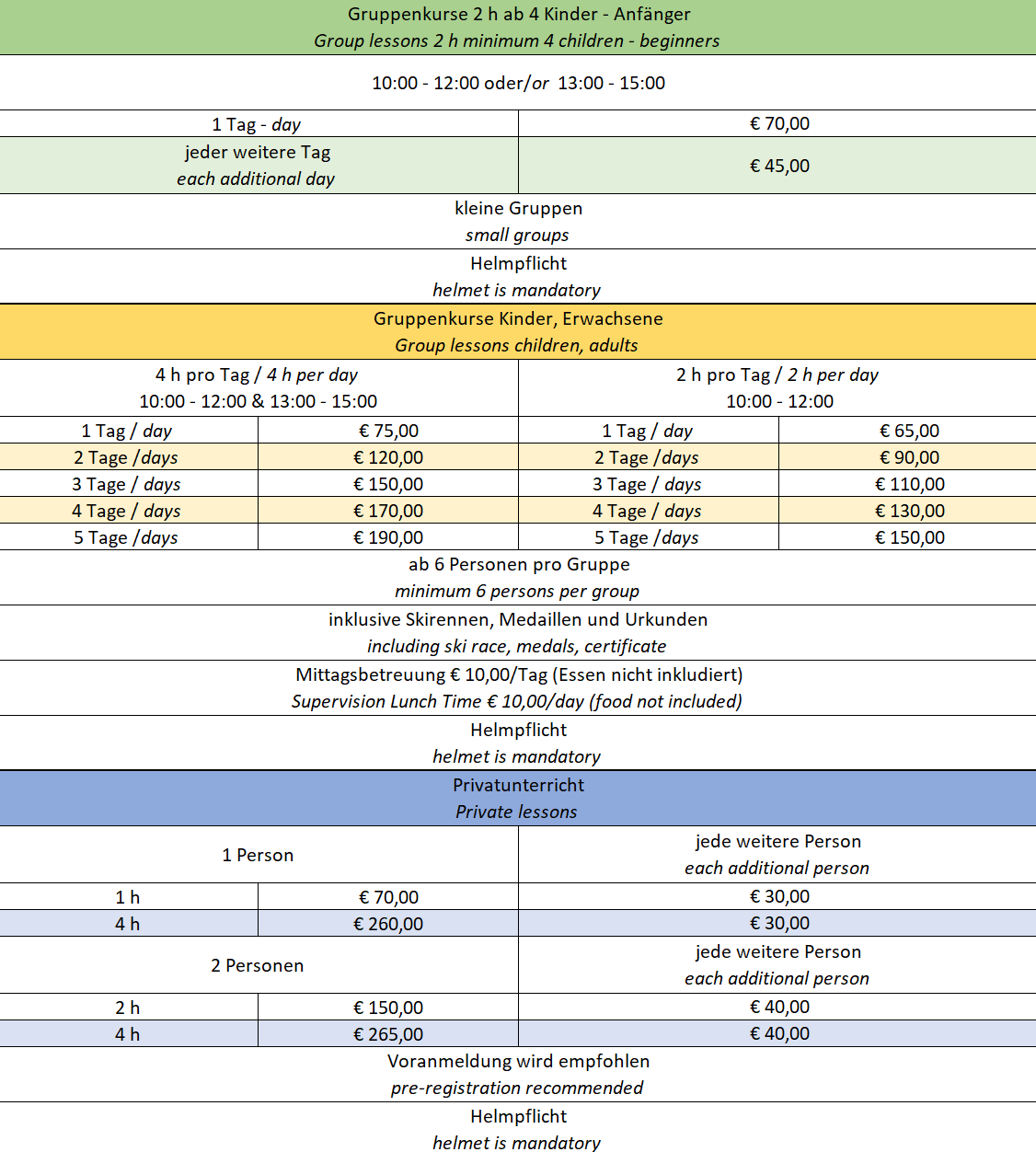 What are the opening hours?
We are here for you daily from 8 am to 5 pm.
What are the course times at the ski school?
Group classes for children and adults: 2 hours from 10:00 am to 12:00 pm, 4 hours from either 10:00 am to 12:00 pm and 1:00 pm to 3:00 pm.
Group lessons for beginners children: 2 hours either from 10:00 am to 12:00 noon or from 1:00 pm to 3:00 pm.
Private lessons: The duration of private lessons can be arranged individually and is usually 1 to 4 hours.
From what age can children take part in ski courses?
Children from the age of 3 have the opportunity to try skiing and take their first steps in the snow together with our experienced children's ski instructors.
What languages do the ski instructors at the ski school speak?
Our ski and snowboard instructors speak fluent English and Dutch as well as German. We look forward to welcoming many international guests.
Are there also private ski instructors for individual supervision?
Our private ski courses are very popular. The duration of the courses, from 1 to 4 hours, is individually tailored to your needs. The course content is also designed according to your wishes. Your ski instructor will take into account your current skiing ability and your personal goals, and together you will make rapid progress.
Is the equipment provided in the ski course or does it have to be rented separately?
No, you either bring the equipment for your ski or snowboard course yourself or you have the option of renting it for the duration of the course. We recommend that you book the equipment right away in our online ski rental:"https://www.nindl-ski.com/en/shop.html" and pick it up conveniently directly at the valley station. A big advantage is that you can exchange the equipment for another model on site if it doesn't fit 100%. This way you can ensure that you are optimally equipped and can enjoy your course to the full.
Can I book a course online in advance?
We would be happy if you contact us via our form:"https://www.nindl-ski.com/en/ski-school/inquiry-form-ski-school.html". As soon as you have sent us your enquiry, we will contact you immediately to fix your booking. We recommend booking early, especially during busy periods, to ensure that we can accommodate your preferred date for the ski course. Do not hesitate to contact us, we are at your disposal!
Are advanced courses also offered?
Yes, we have the right ski course for every ability with individually tailored learning content. Whether you are an experienced skier or a beginner, we have the right course for you to develop and improve your skiing skills. Our experienced ski instructors are ready to give you the best possible support and cater to your needs.
Request ski lessons now and secure your place